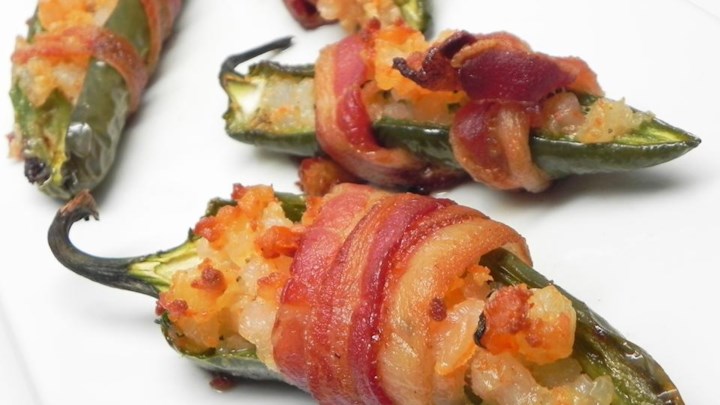 Ingredients
Directions
Prep Time 15 min, Cook Time 35 min, Ready In 50 min
Preheat oven to 450 degrees F (230 degrees C).
Bring a large pot of water to a boil over high heat. Boil lobsters until they turn bright red and the claws are easily pulled off, 20 to 25 minutes.
Break lobster claws and tail removing as much meat as possible. Discard shells. Roughly chop the meat and transfer to a bowl.
Mix melted butter, chives, and hot sauce with the lobster; season with salt and pepper. Spoon mixture into the jalapeno halves and wrap each tightly with a slice of bacon, wrapping three times around each popper and trimming bacon so there is no excess hanging off the edges. Arrange onto a baking sheet.
Bake in preheated oven until bacon is browned, about 15 minutes.
Related Posts via Categories